Simply Put:
I help people get more of what they want from their business.
I do that by teaching leadership teams a complete, proven system with a simple set of tools that help define and communicate the vision, gain consistent traction to execute the vision, while cultivating a healthy, cohesive team.
From there, as goes the leadership team, so goes the rest of the organization. Through the implementation of the Entrepreneurial Operating System® (EOS®), we get your entire organization to the point where everyone is: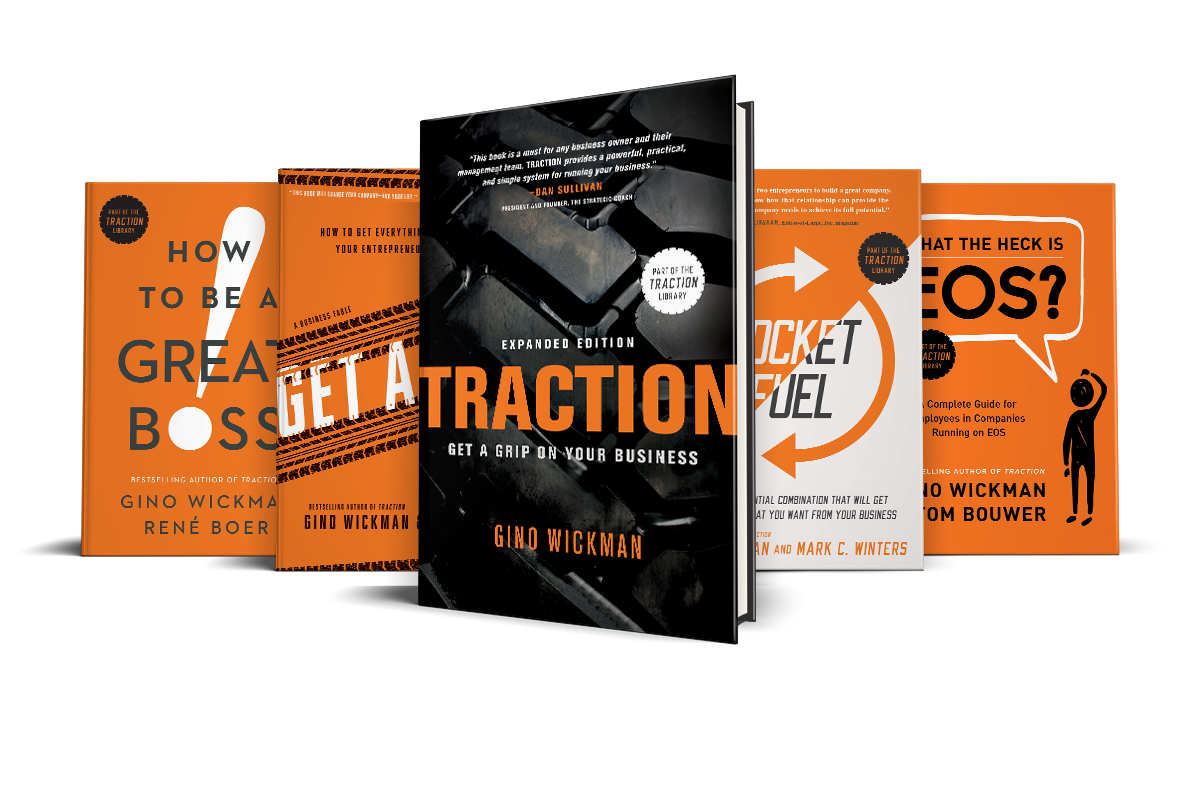 WHAT DO YOU NEED?
If you are in business and you are looking to improve your:
Control
Profit
People
Growth
Sanity
You might be in the right place.
I can help you implement a proven system with a simple set of tools to help you gain Traction in your business.
I've implemented EOS® in my own businesses and now my passion is to help others.
​HELPING ORGANIZATIONS CLARIFY, SIMPLIFY, AND ACHIEVE THEIR VISION
Improve Your Business and Improve Your Life
Growing pains? Want your business to do more? I can help. I'm an entrepreneur myself. I've done it wrong - and I've done it right. I found EOS (the Entrepreneurial Operating System) and it made doing it right so much easier. I can show you how.
To get you started, I offer a free, no-obligation 90-minute overview of EOS so you can see if it's right for you. Click here to make it happen.
If you are like most entrepreneurs, you are probably experiencing one or more of five common frustrations:
Lack of control
People
Profit
Hitting the ceiling
Nothing's working
Decisions never seem to get made, or, once made, fail to be properly implemented. But there is a solution. It's not complicated or theoretical. The Entrepreneurial Operating System (EOS) is a practical method for achieving the business success you have always envisioned. More than 10,000 companies have discovered how EOS can help them get traction in their businesses.
CALL PAUL - GET TRACTION
I help people get what they want from their businesses by providing a complete system with simple tools to get:
Vision
Traction
Healthy
"Implementing EOS with Paul has been the single most important thing we've done in the company. Paul's guidance through the process kept us focused and on track making this big transition seamless. I'm not sure we would have been able to implement the system so quickly and properly without him."
"I've always admired Paul's ability to cut through the bullshit while never burning a bridge. It's a delicate skill that's almost impossible to learn. He just "has it." As a facilitator for corporate strategy sessions and within small groups Paul maintains an even keel that allows him to maintain trust, bring out the best in everyone, and create consensus."
EOS is an extremely effective operating system for any business imaginable and Paul is an extremely effective EOS coach and implementation consultant. We self implemented (twice) and almost got it right but the 2 degrees we were off almost proved catastrophic. Paul helped us implement the right way and we are rolling! I recommend Paul and EOS without reservation. Thanks Paul!"
Paul is a people person driven by a passion to help others succeed and prosper. I remember my partner and I discussing EOS, trying to decide if it was going to be worth it for us. What I have seen so far is pretty phenomenal. EOS has made a dramatic difference in the way we conduct business and make decisions. Paul's passion for delivering the EOS message, along with his empathetic but tempered style, allows for trust and openness without judgement. As the CVO of The Tek, and a 40 year entrepreneur/start-up veteran , Paul made me think! If you are looking for a way to find some new traction for your company, and you need a strong leader to help you, Paul Levering is your man.